Posted on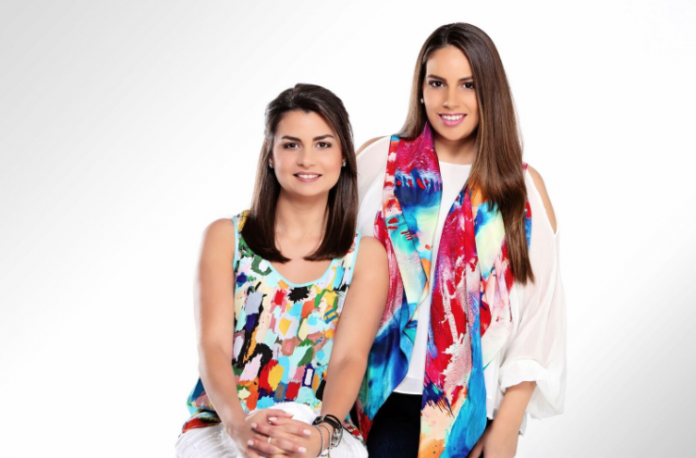 Some things are just meant to go together, creating a perfect pair. Online boutique and fashion brand artTECA represents one of the greatest combinations created, fashion and art. Offering exclusive apparel and accessories, artTECA boosts a vibrant and unique collection of wearable art. That's right, garments and accessories that are seamlessly printed with the artwork of both renown and blossoming contemporary artists from around the world. Their collection features scarves, blouses, tanks, and pants. Pieces include designs by Wendy White, Pepe Mar, and more.
Who is the brainpower behind this innovative concept? Two sisters on the search to offer more than just your average fashion brand. Sisters Claudia and Flavia Giardnella have had a longstanding relationship with both fashion and art, so it was an obvious choice for them to combine their two passions in order to create a fashion brand that would embrace today's modern woman and her unique style.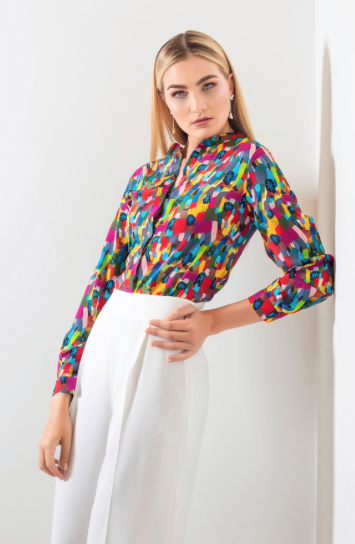 This led the sisters to their next idea: filling their boutique with pieces that are mutually comfortable and chic. They knew if they were going to create a brand for the modern woman, comfort and style would need to be a synonymous factor. This is because they understood that women today have busy schedules and are always on the go, but don't want to sacrifice their style for it. So, Claudia and Flavia decided on using 100% silk as the fabric of choice for all artTECA pieces, ensuring that each one is soft and comfortable enough for practical and versatile styling.
So how exactly do the sisters choose which art graces artTECA pieces? There is a careful and meticulous curation process. Claudia and Flavia handpick each and every artist and the artwork that gets printed onto the artTECA collection. To do this, the sisters keep their fingers on the pulse of the art scene. They follow art fairs, art magazines, galleries and museum exhibitions in search of artists who create impressive and captivating work that they know will transfer effortlessly onto beautiful garments. Once an artist and artwork are chosen, a detailed process is set in place. During this process, the art is transferred onto each piece in a particular and precise manner. This specific process is to ensure each garment in the artETCA collection is created of the highest quality and craftsmanship.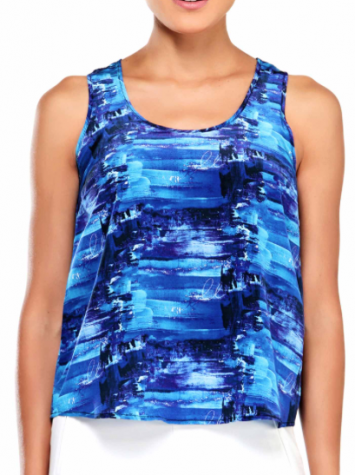 As artTECA started coming to life, there was one last aspect Claudia and Flavia knew they wanted to bring to the fashion brand. This was the opportunity to use artTECA as a channel to give back to the art community. To do this artTECA proudly partnered with a Miami-based non-profit organization called Bakehouse Art Complex, which supports art education programs, provides affordable studio spaces, exhibition opportunities, educational and artist advancement programming and common work spaces for emerging and mid-career artists. With every artTECA purchase, proceeds are going directly into this cultural hub and historic Art Deco facility that provides education programs to low-income public school students. Claudia and Flavia believe art should not only be wearable, but also accessible. artTECA is committed to investing in art educational programs in the Miami community by reducing barriers that limit participation in the artistic community.
In the end, these sisters wanted to create something that was just as unique as every woman. Offering the modern woman, whether she's a mom, working professional or entrepreneur, an opportunity to create an inspiring wardrobe and fill her closet with pieces that celebrate her unique style. artTECA offers all of this, while simultaneously providing luxury and affordability, a combination that is not often available for shoppers.
Two sisters, one innovative concept, style for days.
To see original blog post by Home Business Magazine, Click Here!